Issue n°3 - 2014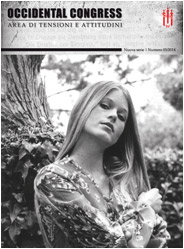 Nell'estate calda provo una gioia immensa, quando la parca pace della terra viene uccisa dalle tempeste...
Ezra Pound
Contacts
MAILING LIST
Fill out the following form to subscribe to our mailing list.
For further information about this newsletter and what we do with your data please click here.
GET IN TOUCH
Just fill out the following form, please remember all fields marked with an asterisk (*) are required.
Please note that these information will only be used to answer your email.