Hatecore Connection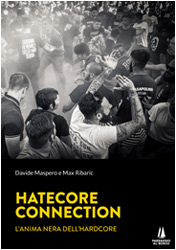 Mai come in questo tempo la forza è stata denigrata, l'etica di coloro che cercano di essere forti è stata disprezzata.
Yukio Mishima
Contacts
MAILING LIST
Fill out the following form to subscribe to our mailing list.
For further information about this newsletter and what we do with your data please click here.
GET IN TOUCH
Just fill out the following form, please remember all fields marked with an asterisk (*) are required.
Please note that these information will only be used to answer your email.